Una triple alianza con mucho poder
Tras colaboraciones con Dover Street Market London y Working Class Heroes, Salomon ahora se asocia con Children of the Discordance y COSTS (el sello con sede en Tokio de Hideaki Shikama), para una espectacular versión de sus trail XT-6.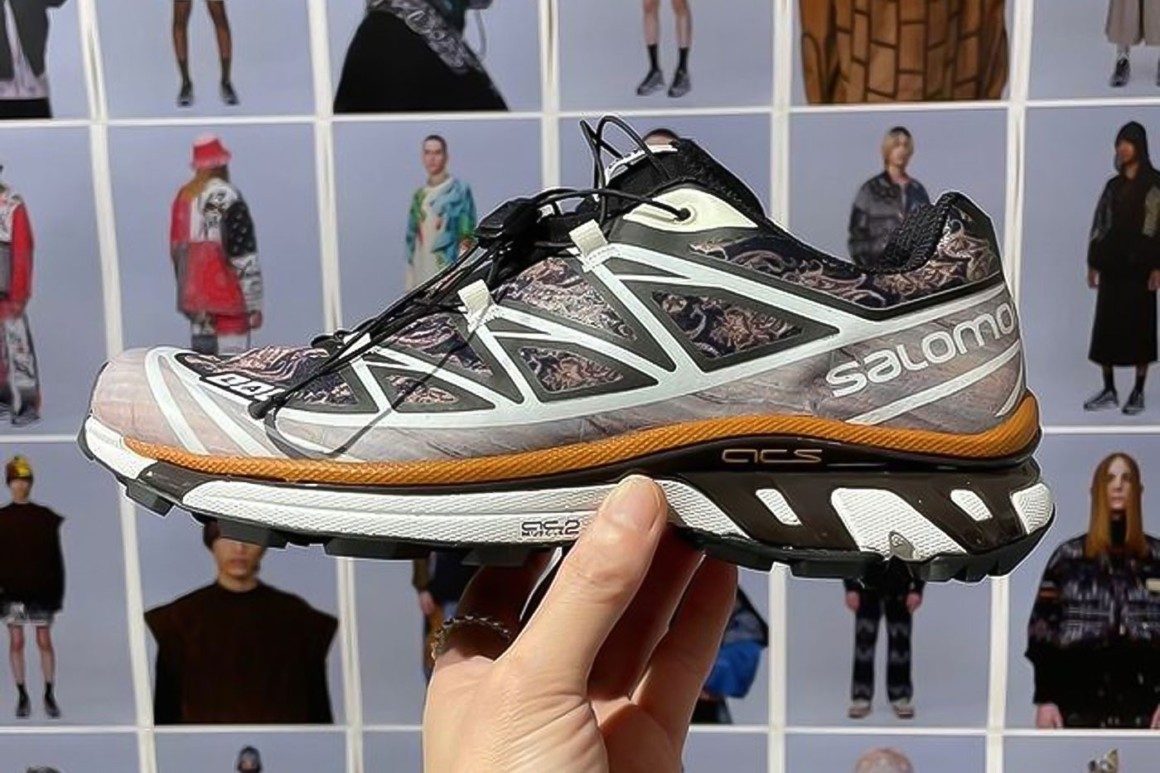 Este calzado forma parte de la colección primavera/verano 2023 de Children of the Discordance, con muchos estampados, por lo cual el calzado presenta patrones barrocos de cachemira en blanco sobre azul con superposiciones de TPU semitranslúcidas. Por su parte, las marcas de COSTS y 'Discordance Exploration' se muestran debajo de los cordones, mientras que la suela táctica ACS ofrece golpes nítidos de naranja que completan el diseño.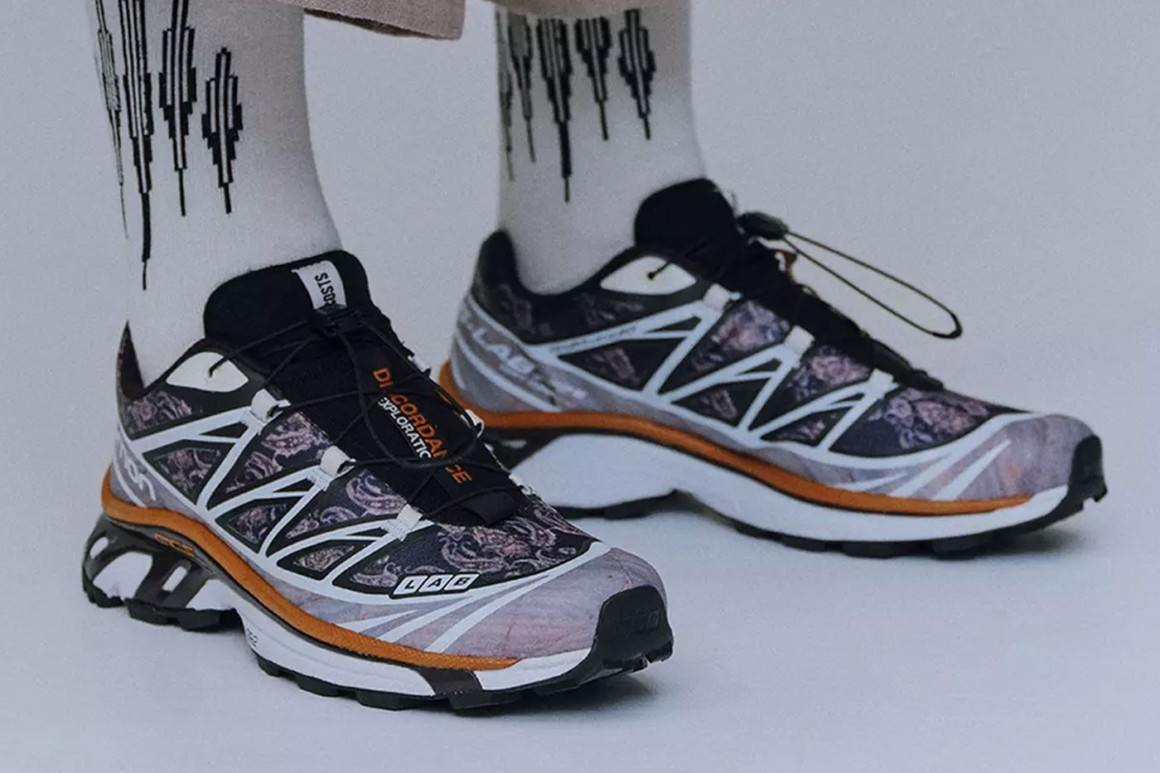 Se espera que este calzado llegue para primavera de 2023, esperemos que aparezca en nuestro país